GG60/500
SKU: GG60/500
Weight: 26 lb
Color:
White paper with blue grid.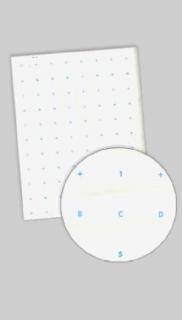 This is our branded & trademarked name for our single-ply marking paper. A smooth white surface on a #30 paper with a glossy finish. The 1" dark blue number guide contrasts from the white paper. Even with its high quality, it remains translucent enough to be placed over a pattern for tracing and/or copying.
DON'T BE FOOLED BY IMITATIONS, IF IT DOESN'T SAY GOOD GUIDE ITS NOT.